5 Ways To Earn Money From Home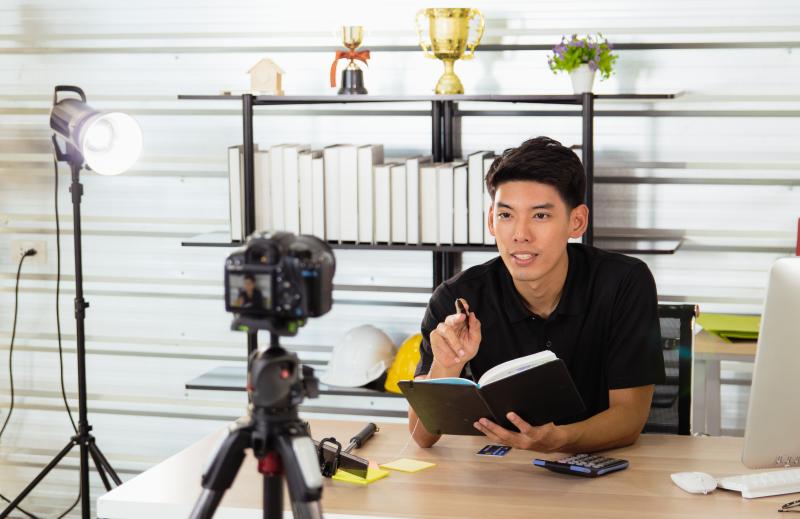 While the pandemic is still ongoing, work-from-home jobs are becoming even more popular. The demand is expected to continue well into the future as more physical stores and businesses are also closing down, leaving people jobless. Fortunately, there are ways to make money in the comfort of home. You need to find the right one that suits your interests and expertise.
If you're looking to make the most out of your time indoors, here are some ways to earn money from home:
Paid Surveys
If you're the outspoken and opinionated type, you can make the most out of your communication skills and get paid to take surveys. Various companies pay for views and surveys as a way to conduct market research. While it cannot replace a full-time income, it's a legit way to earn money during your spare time.
You only need to sign up with reputable companies or platforms online. There are legit platforms where you can register for an account and answer a few questions in surveys that match your lifestyle or interests. You can earn around USD$1-USD$5 an hour, with experienced survey-takers raking up to USD$8 per hour.
Start A Blog
Do you like writing? If you do, you can start a blog about anything—food, hobbies, business, sports, technology, and anything relevant to your interests. Your blog can earn you passive income once you learn how to promote it.
Those who are earning from their blogs use search engine optimization (SEO) and Google AdSense for advertising. You can earn money from readers clicking on ads, promotions, and link-building to gain traffic and reputation.
Sell Items You Don't Need
Used clothing and electronics in good condition sell quicker than you think. Buyers often check online stores to find bargains, and many are willing to take secondhand items. You can sign up at Poshmark and ThredUp to sell your clothing. You can also sell smartphones, laptops, and sound systems on Amazon and eBay. There are also companies such as ecoATM kiosks that pay for your things right away if you urgently need cash.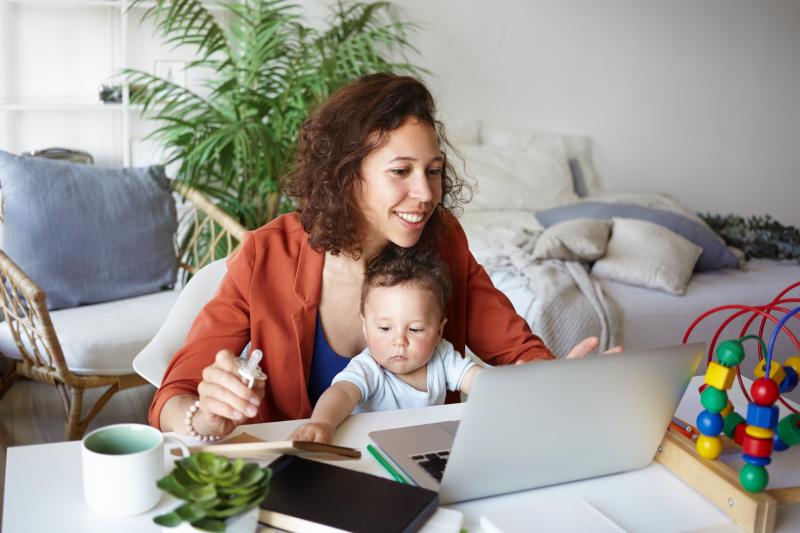 Create A Dropshipping Store
If you like online shopping, you're not alone. Online stores are becoming popular, since people prefer to shop through apps and have items delivered to their house due to the pandemic. It's becoming one of the fastest and lucrative ways to make money from home.
Dropshipping is a business model that allows you to sell products without stocking or keeping an inventory of said products. Dropshippers enter agreements with reputable suppliers who pack and deliver items on their behalf. You can find success stories of first-time dropshippers who managed to earn thousands of dollars in just a few weeks. Engaging in this business requires intensive learning and discipline as there are many online stores to compete with nowadays.
Do Freelancing Work Online
If you're familiar with job boards at campuses and classified ads that post job opportunities, there are online job posts as well. Websites such as Fiverr, Freelancer, and UpWork are job boards where people post skill-based jobs with corresponding salaries. Some will pay for full-time, part-time, and project-based work. The following are the most popular freelance jobs today:
Social Video Marketing
Writing/Content Marketing
Programming/Software Development
Graphic Design
Video Editing
Copywriting
If you feel like you need a decent computer setup, internet connection, and admission to freelancing courses, you may want to consider getting a small business loan. If you have a part-time job right now and feel the need to supplement your earnings, you can apply for prequalification to see what you can get with your current income.
Bottomline
You can research for more opportunities online and find one or two that you can see yourself doing for a while. In looking for an opportunity online, you should set an expected salary early on. Work-from-home jobs can be a great source of income depending on the job you get hired for.
Some find online jobs more rewarding than regular eight-hour office jobs. If you do your part by conducting research and learning a few skills, you can find remote jobs that pay better without the need to step outside of your house.